in2tel – Bringing Intelligence to Telecoms
Cloud Phone Systems for Small Businesses
An enterprise-grade phone system for a small business price. There are no infrastructure requirements and it only requires a minimum of four users — you don't even need a handset! in2pbx users can run the application through their browser, desktop, and mobile phone.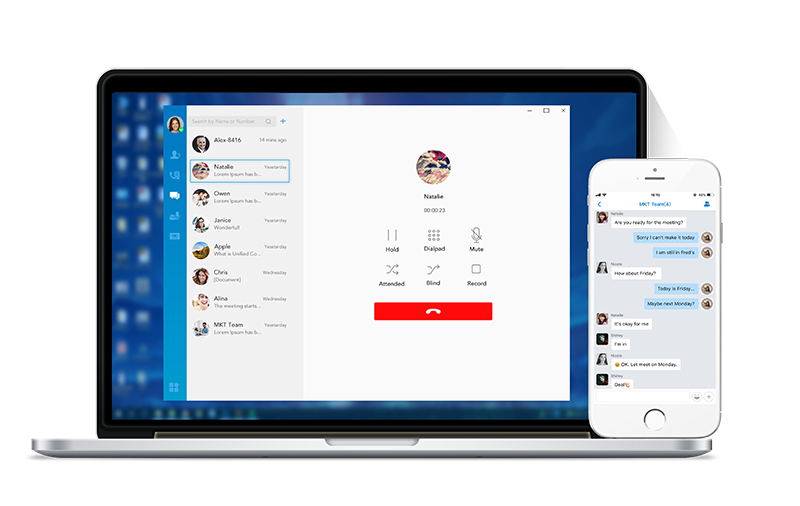 Seamlessly Switch Your Location or Device
Without Changing Settings
You can send incoming calls to another extension,
any chosen number, an IVR, voicemail, ring group or queue.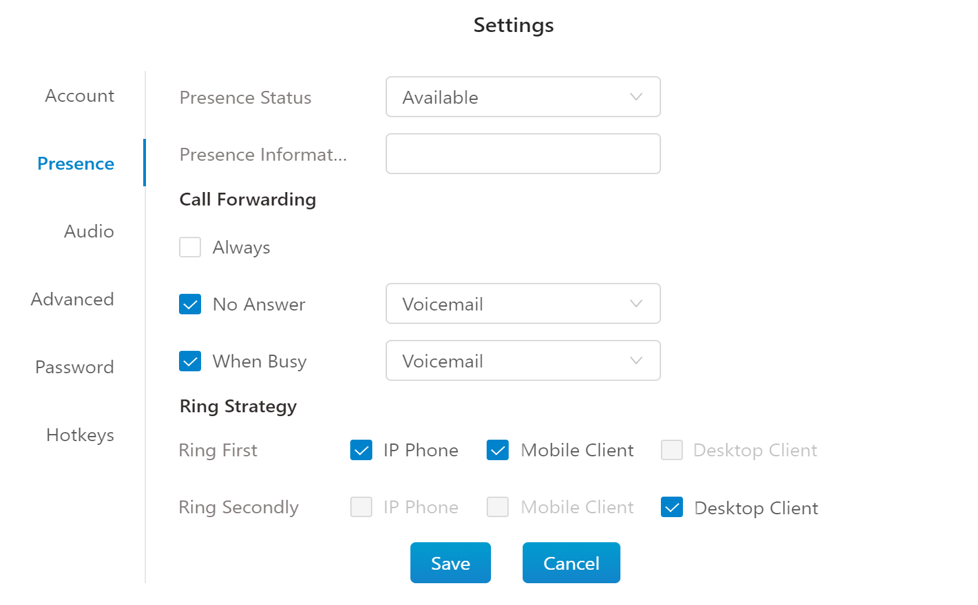 How in2pbx Works
The hosted phone system, powered by in2tel.
Hosted in the Cloud
in2pbx is a hosted PBX platform. The infrastructure is located in in2tel's datacentres and we provide the service over an Internet connection through an application or browser. That's the only infrastructure requirement, a strong enough Internet connection.
No Maintenance Charges
As a managed service, in2tel is responsible for keeping the system online and fully maintained. There's no need for technical experience within your business, as our engineers will set up, maintain, and support the system for you.
VoIP Technology
in2pbx combines the power of the in2tel network with VoIP technology to offer an extensive range of calling features. To see the full list of the system's features click here.
Preconfigured Applications
Our engineers will preconfigure the application, so that when a new user logs in; they already have the system ready to use. Their numbers will be configured, contact lists will be a button click away, and the system will be ready to use.
in2pbx Benefits
Not only does in2pbx come with a fantastic set of call handling features,
but it also benefits from the in2tel network.
Reduce your phone bills up to
50%
The in2tel network offers fantastic calling rates with great call quality. If you'd like to see if we can knock money off your existing bill, get in touch. We'll review your bills and provide a straight-up answer, whether we can or not.
That's right all internal calls within the business are free. It doesn't matter if you dial on a mobile, from your desktop, or on your handset, if the other member answer's using the in2pbx app the call will be free.
The in2tel network has been built with reliability in mind. It has multiple fail-safes and consists of three separate sites. In the unlikely event, that one or even two sites were to fail, a single site is enough to manage all of in2tel's network traffic.
Our Simple,
Straight-Forward Packages
Choose from two packages, the Essential package comes with the tools suitable for most businesses, with Plus additional call handling and monitoring features.
Essential
VoIP App
Voicemail
Voicemail-to-email
Call transfer
DND
Call parking
Call logs
Ring groups
Time-based routing
Music-on-hold
PIN list
White & blacklist
Plus
+Essential features
Auto attendant/IVR
Audio upload
Call monitor
Pickup groups
Callback
Speed dial
Conference
---
Our Customers Love Our Phone System!
Siptel finds in2tel to be an excellent company to deal with.

The in2tel helpdesk provides very knowledgeable and prompt assistance whenever called upon. in2tel's support team are always available for troubleshooting and usually resolve issues on the first call.

The services provided by in2tel are extremely reliable and flexible to suit any customer's needs. I would happily recommend in2tel to anyone.
We, in Arthritis Ireland, are delighted with the service and support provided by the team in2tel. They have allowed our national helpline service to grow during the pandemic when our community were particularly anxious and looking for support and information.

On the rare occasions that we have a technical problem with the app or an extension, the help team resolve it immediately and with the minimum of fuss.
Arthritis Ireland
Peter Boyd
Threshold has been working with in2tel for the past couple of years. They were able to help us adapt very quickly from a fixed phone system to a cloud-based phone system which enabled us to continue to deliver our vital helpline for tenants experiencing housing problems whilst we worked remotely as part of COVID-19 public health restrictions.

During this time the team were very supportive in terms of building the system to meet our needs and also the excellent customer service provided when issues arose.
Available on Apple and Android devices
in2pbx is available on Apple and Android phones, Windows, and Apple Mac.